Ref. 6542 aka Pussy Galore
Production Period: 1954-1959
Model Name: Rolex GMT Master
Caliber: 1036 (1954-1959), 1065 (1957-1959), 1066 (1957-1959)
Pressure proof to 50m/165ft

This was the first GMT Master.
It was launched 1954. It was developed on the basis of a regular Turn-O-Graph (Ref. 6202). The modifications were a different bezel and a modified movement.

The first version of the Ref. 6542 had a bakelite bezel insert. As this bezel was likely to crack, it got replaced by a metal bezel in 1956.
The bakelite bezel was luminous.

The name Pussy Galore originates from a character in a James Bond movie, wearing this watch.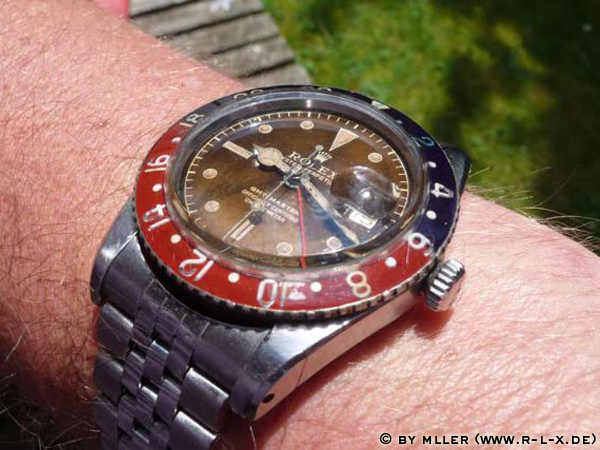 Ref. 6542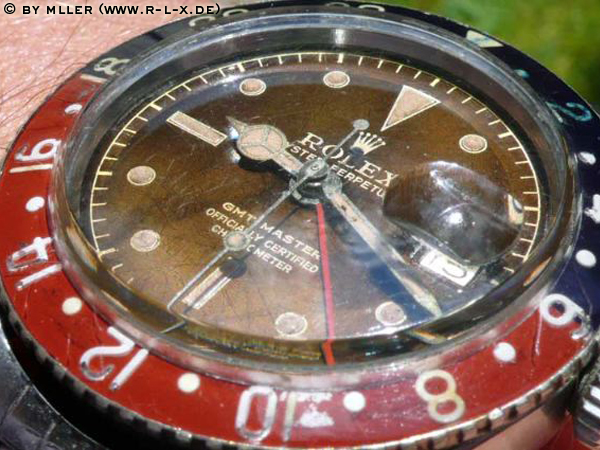 Ref. 6542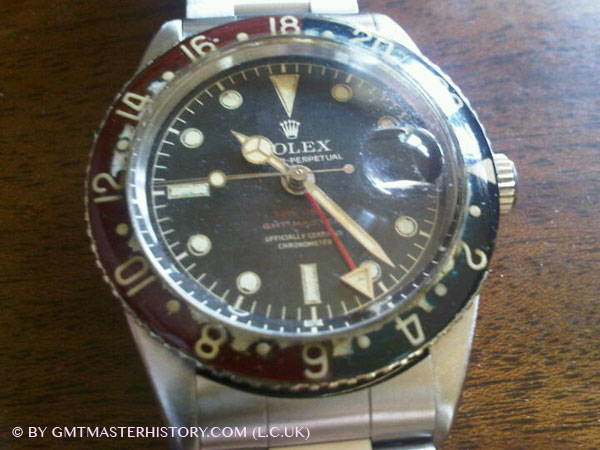 Ref. 6542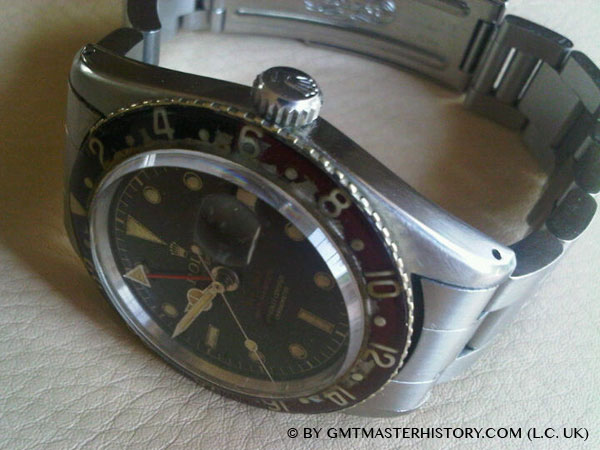 Ref. 6542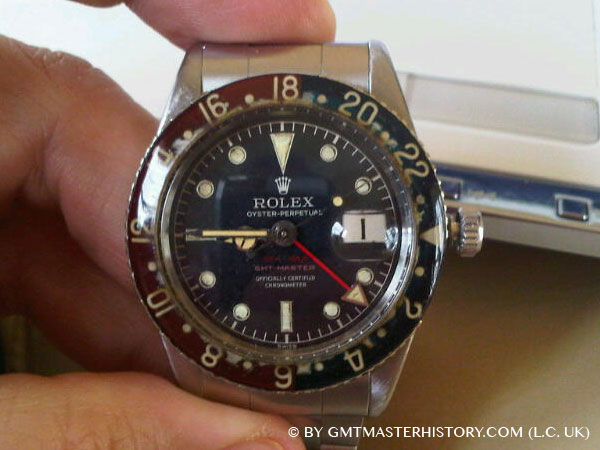 Ref. 6542



Honor Blackman (Pussy Galore) wearing a Ref. 6542 in a James Bond movie (Goldfinger, 1964)